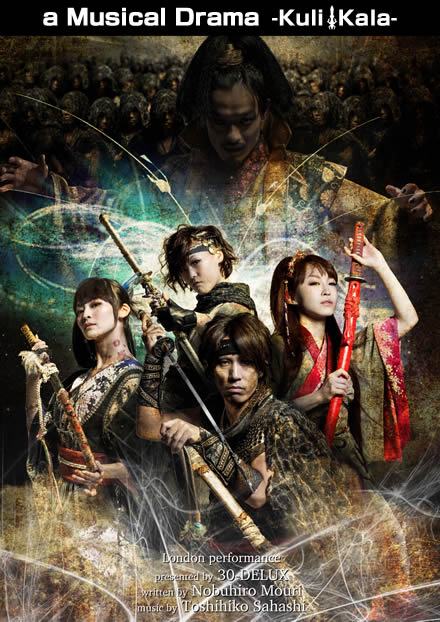 Kuli-Kala tells a fascinating story involving romance, revenge and death in the mystical far eastern province of Zipang.

By fusing storytelling with the traditional Japanese art of TaTe or "swordplay" and the power of music, this is groundbreaking musical action entertainment at its very best!

We are thrilled to be coming to Stratford to launch 30-DELUX to new audiences!

Fresh from the global attention it attracted during the 2012 London Olympics, Stratford is also now a base for the arts, culture and international business and one of the most exciting and innovative areas in town.